2015 Christmas Releases
For me, the Christmas season doesn't really begin until a few hours after Thanksgiving dinner. Once the food-induced coma has worn off, my family likes to fire up National Lampoon's Christmas Vacation. Only then has Christmas-time truly begun. But you're gonna need some Christmas music to listen to while you put up the tree and hang the lights. To help you out, I've listed many of the new christmas releases for 2015 below.
This is the first time this 1994 hit holiday album has been available on vinyl in the US. You can pick up a 1994 European pressing, but it'll run you around $100. Better go for this instead and belt out those Christmas songs.
This is the soundtrack to the popular Christmas television special of the same name. The special first came on the air in 1966. This isn't the first time this has been reissued; the last was for Black Friday in 2013.
Originally released in 2012 on CD/digital. Features Christmas classics like "Jingle Bell Rock" and "Blue Christmas". Special guests include Miranda Lambert (ooo..awkward), Pisol Annies, Michael Buble, Kelly Clarkson, and Reba!
The first studio Christmas ablum from Setzer and his crew in ten years. Contains arrangements of "Rockin' Around the Christmas Tree", "Rockabilly Rudolph", and 10 other tracks.
First released in 1968. It's been out of print on vinyl for over 37 years, but it's back now! Features tracks such as "White Christmas" performed by Otis Redding and "Jingle Bells" performed by Booker T. & The MG's.
Reissue
Bill F'in Murray. The movie came out in 1988 and stars Bill Murray as Frank Cross in a retelling of the Christmas classic story A Christmas Carol. As you'd expect, there's versions of classic Christmas songs including Natalie Cole performing "The Christmas Song".
Since this is a "Holiday" album, it's got more than just Christmas tunes on it. There's Charlie Brown Christmas, It's the Great Pumpkin, A Charlie Brown Thanksgiving, and Be My Valentine.
Brand new album from the funk/soul group. This one is on red vinyl and is "limited" to 10,000 copies. There's a bunch of classic Christmas tunes on this like "White Christmas" as well as fun spins on old tunes such as "Funky Little Drummer Boy".
Originally released on 2000, available on vinyl for the first time. There are red and green versions of this available.
Details on this are slim, given that it's supposed to be released on November 20th, but this is a reissue of the fantastic Christmas album by Michael Buble. It was out last year, limited to a few thousand copies and quickly sold out. The album first came out in 2011 and has been a mainstay of holiday cheer at my house. Can't wait to pick it up on vinyl.
Originally made in 1963 (and repressed many times), this year's version is on 180 gram red vinyl.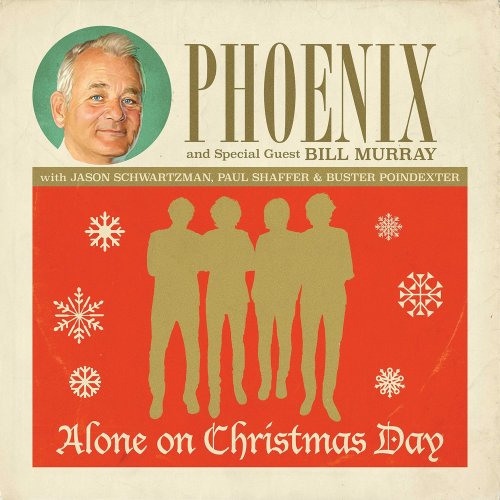 From the Netflix special "A Very Murray Christmas" starring Bill Murray, who performs the song along with Phoenix, Paul Schaffer, Jason Schwartzman, and Buster Poindexter.